There's no argument — a website for your business is a must. However, with so many do-it-yourself website solutions out there, many business owners think there's no need to hire a professional web designer. While organizations can do just fine with a homemade site, most for-profit businesses will benefit immensely by using a web design agency. In this article, we highlight the top 10 reasons for-profit businesses benefit immensely by using a professional web design agency.
Why Hire a Web Design Agency?
1. Experience
An experienced web design agency will employ a staff full of professional web designers, each with years of experience creating websites. They've seen just about every design, style, business, or technical challenge you can possibly throw at them, and they know how to create, upgrade, and fix them all. With this experience, they can easily make a website look and function in a way that most regular folks could not.
2. Resources
A web design agency has access to professional resources that ordinary people don't. There are tools, web development kits, and add-ons that are only available to professional design agencies. These resources make it possible for design firms to create and edit quality and eye-catching visuals. Web design agencies have the latest technology to keep your website up to date and running at the highest speeds. Additionally, an agency would incorporate the latest designs and bug fixes as they become available. These resources would cost you a fortune to purchase on your own, but agencies can spread that cost among all their clients to make it cheaper for you in the long run. 
3. Saves Money
As a business owner, your schedule is likely packed. Creating and maintaining your company's website is a time-intensive job that you may not be able to manage. Additionally, you don't want to take on work that pulls you away from high-level tasks that need your focus. By hiring professionals to create the website for you, you free up time and energy that can be spent where your business needs you.
It can be tempting to try to save a few dollars doing it yourself, or purchasing a website builder like Wix, WordPress, or Squarepace. However, each of these services provide limited support and options. This leaves you to spend hours searching for fixes online or dish out more money for costly upgrades to customize your website's look and features. Additionally, you may get other hidden fees from hosting, email, plugins, and support packages that are billed monthly or yearly. What you thought would only cost a few hundred dollars at the most could easily reach a couple thousand annually. And when you factor in the time you'll sink into learning the platform, editing your content, and troubleshooting issues, you'll see it's even more costly. This is why hiring a professional web design agency can save you both time and money.
4. Search Engine Optimization (SEO)
There's no doubt you've heard about the importance of Search Engine Optimization (SEO), but actually implementing it properly takes solid research and the time to stay on top of changing trends. This is another key area where a good web design agency can help your website excel. Most agencies will know what the latest SEO requirements are and how to make sure that your website gets the most eyes in the fastest amount of time. This means that your site is found by more people who need your services or products. More website visibility translates into new customers, more sales, and a better bottom line for your business. 
Making your business website SEO friendly means knowing the exact keywords, webpage structure, and content that will be recognized by major search engines like Google. Staying on top of these ever-changing trends requires a dedicated team of experts. It's not something that the average person can do properly. Quality search engine optimization can be a full-time job by itself. This is why professional digital marketing agencies, like NetSource, have trained SEO specialists on staff.
 
5. Professionalism
You work hard in your business to make sure the services and products you offer are of professional quality. Your website needs to communicate this as well. Believe it or not, people decide to stay or leave your website within the first few seconds of their visit. About 75% of people online will judge the credibility of a business by its website. How your website displays and functions determines whether a potential customer chooses you or a competitor. A fast, responsive, and easy-to-use website builds a positive user experience, which translates to online visitors trusting your business. These engaged website users then become leads, signups, and sales. A web design agency knows how to complement your brand and make it simple for your online customers to connect with your products and services.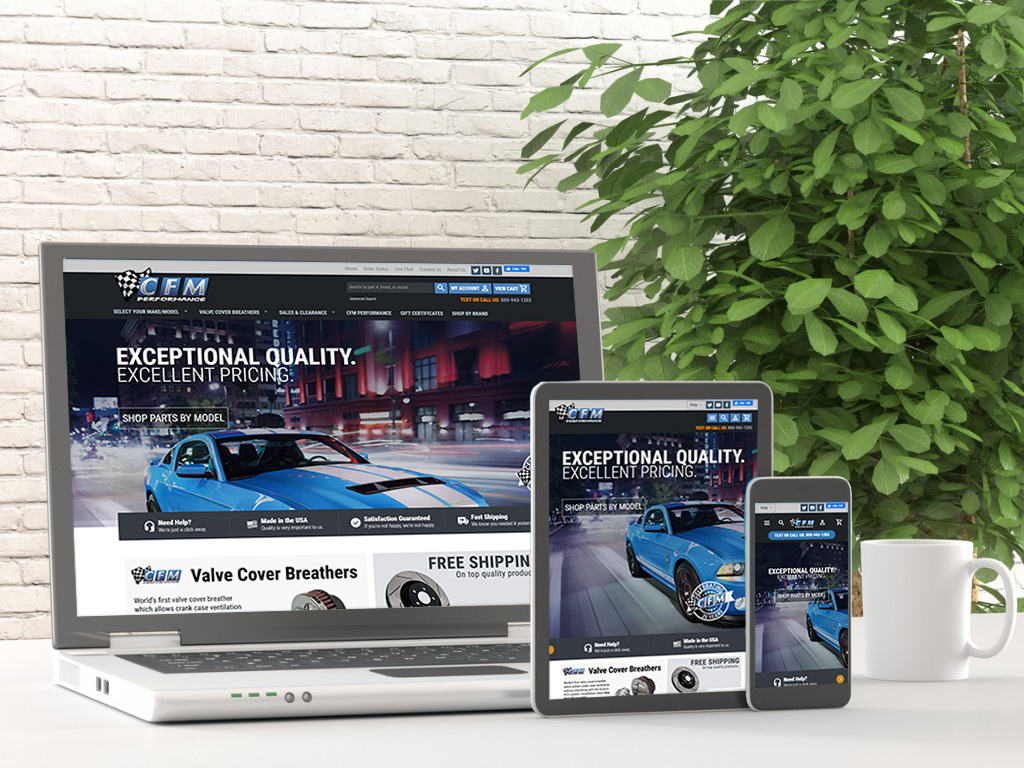 6. Mobile-First Design
According to a study in 2021, nearly 57% of online traffic globally came from a mobile device. Additionally, 90% of the internet community uses their smart phone or tablet! Websites cannot continue to reach their audience without being built for the mobile experience. As a result of this growing trend, Google now uses Core Web Vitals as an SEO ranking signal. Websites with better mobile design can now rank higher than sites only optimized for desktop. A web design agency knows how to optimize around Core Web Vitals and build websites using mobile-first design techniques. A website that translates well from desktop to mobile is a fine art that only professional web designers can master. Tapping into their skill will give you a more engaging website that ranks higher on search engines.
7. Personalized Expert Help
Website creation doesn't end when it's up, running, and attracting new customers. Web practices are constantly evolving, and your site needs continued maintenance to effectively grow with your business. Not only do professional web designers give you expert advice when they build your website, but they can also fix issues as they arise. And, when you work with a web design agency, you are often assigned a dedicated point-of-contact. With many DIY web builder services, you're lucky to even get a support phone number of any kind. Some only use impersonal web forums or ticket systems. 
Web designers can also guide you through steps to improve your website and help build successful advertising. Common promotional strategies that an agency could provide are Pay-Per-Click (PPC), social media ads, and blogging! These agencies work with many other businesses and know what works and doesn't. This consulting and continued support is priceless. Additionally, a specialized staff at an agency can help you get the most of your advertising. So you know that your money will be spent on audiences that are most likely to convert to leads
8. Ease of Use for Customers
Professional web designers study websites and users' behavior on them. They know what issues or designs will attract users and which ones will repel them. There are specific aspects that make a website user-friendly, and it is very important that they are incorporated into your site. Without them people will get easily frustrated and leave without finding out what you and your business are about. 
A web design agency knows exactly how to arrange forms, page content, navigation bars, and calls to action so that they provide the best user experience. The point of a website is to draw people in so that they actively engage with what your business has to offer. Online visitors want to find information to answer their questions quickly. If a website makes it difficult for them to accomplish this, you will lose them to a competitor with better design implementation.

9. Quality Content Development
Another vital part of your website is the content that goes on it. Without quality content your business message can be lost and, ultimately, so will your potential customers. The use of specialized keywords and phrases are essential to help your products and services be found through search engines. Without proper keyword research and placement, the webpages with your products will never rank high enough to be found in organic search results. In addition to keywords, an agency can create custom images or videos that set your website apart. From custom slides to strong calls to action, eye-popping visuals can bring user attention to your products and services.
Web design agencies often employ blog and social media content specialists to help build on your website's keywords and shareable content. This boosts your brand by connecting people to your website from high-traffic platforms like Facebook and Instagram, or industry forums. A web design agency will make your brand appealing to your audience and turn web visitors into customers.
10. Saves Time 
You may have masterful skills as a web designer, but as a business owner your time is limited. You may be able to quickly put your site together, but do you have the time to maintain it? It takes extra time to write text, edit photos, solve technical problems, update inventory or products, and respond to customer form inquiries. On top of that, you need to check your analytics to ensure that your website performance is on par with competitors. You also need to know what to look out for and how to address changing trends to enhance your online reach. These tasks take hours each week to do well, and some of them you may not enjoy doing. When you hire a web design agency, they take care of these time-consuming tasks. They employ people who specialize in handling your website holistically. You can still provide feedback and direction, but you don't have to spend the hours figuring it out or implementing those plans.

At NetSource Technologies, we've been providing web design services since 1995 for hundreds of clients. We are a name you can trust for professional web design. Our team of experts know how to enhance your brand and stand out from your competition. Whether you need a stunning new website, help with online advertising strategies, or general consulting, contact us today!