When your business is looking for a convenient and complete email, application, and communication solution, a Microsoft 365 Managed plan is the perfect custom, convenient solution. Whether your business is bustling with a hundred or more employees, or you're a smaller mom and pop-type with ten or less, a Microsoft 365 Managed plan can work for you. Within these plans, your business can access the collection of Microsoft applications and Microsoft Teams for internal chat and video communication. Best of all, file sharing and storage can be accessed from anywhere in the world- as long as you have internet connectivity!
In addition to access of all the top applications and tools, you'll have support for all your Microsoft 365 products whenever you need it. The team at NetSource will guide your business in managing this service, offering your business peace of mind and convenience. Want to learn more? Let's dive into the benefits of a NetSource Microsoft 365 Managed plan for your business!
Microsoft 365 Managed Plans: Get Access to More
Microsoft 365 Managed plans provide access to more than just a few Microsoft applications and emails. With a Microsoft 365 subscription, formerly Office 365, your business will have access to all the Microsoft applications your plan allows.
This can include:
Microsoft Teams

Word

Excel

PowerPoint

Outlook

OneNote

OneDrive
Managed Plans are Easy and Convenient
The full plan includes collaborative applications like Teams, Planner and SharePoint to help your business connect and flow smoothly. Expand outside of Outlook for better workflow and collaboration in a Microsoft 365 Managed plan.
Work from Anywhere
Managed Office 365 has adapted to a modern work environment. Your team members can collaborate across the globe and can work from anywhere. Log into your Microsoft Office software at the office or from home and get access to everything you were working on. No Office download needed! Everything is in the cloud and accessible online. In addition, you can use any device available with Microsoft online products, rather than downloaded applications. Whether you're at the airport, on holiday with family, or anywhere in between, Microsoft apps are available any time!
Grow Your Plan with Your Business
Office 365 solutions can scale with your business. You can add or remove users as your business grows and changes over time. Adding licenses is easy, so you don't have to worry about setting up accounts for new hires or changing employee permissions. And that's not even the best part! With a Microsoft 365 Managed plan, all you need to do it contact NetSource to initiate changes. That's right, we'll take care of it for you. When we say managing your Microsoft applications with a managed plan is easy, we mean it!
High Level Security
Even small businesses can have Bill Gates-approved security with Office 365 Managed Services. All your data is securely stored in Microsoft datacenters. Additionally, Microsoft offers two-factor authentication to make sure you're the only one able to access your information. With Office, email encryption is automatically applied to everything you send. Only the authorized recipient can decode the information in your email, ensuring all your business email content is secure.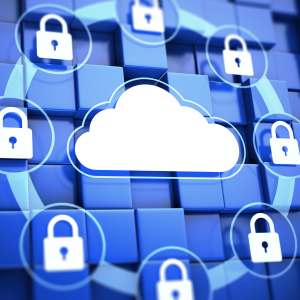 Collaborative Editing from Anywhere
Your team can collaborate easily with Office 365. Multiple people can edit the same Word document or Excel sheet at the same time, allowing for real-time collaboration. No more sending documents back and forth and waiting for edits! See the changes your team members are making as they happen, or catch up on all the changes next time you open the document.
 Convenience is Your Biggest Benefit
A Microsoft 365 Managed plan may not be necessary, but it's worth it. If you're looking to save time, worry less, and have the best applications and email options available anywhere you are (with an internet connection), then it's time your business considers a Microsoft 365 Managed plan.
Never worry about Microsoft licenses again!
Regardless of the size of your team, or where you're located within the United States, NetSource Technologies can provide your business with the custom Microsoft 365 Managed plan that's just right for you!