Social media for businesses has been a common practice for years now, and it continues to become more essential. Your business should have a social media account or page. Through social platforms, you can take advantage of social media marketing and advertising. Social platforms are, essentially, an opportunity to promote your business for free. Here's a breakdown of all the reasons why you should implement a plan to capitalize on social media for businesses.
Top Reasons Why Social Media for Businesses is Important
Create Brand Awareness
In 2020, there were over 3.6 billion people using social media around the globe. You can reach any audience on social media through specialized targeting and leveraging the right platform. With over half the world's population on social networks, you can easily use these platforms to spread your brand's name and message. Roughly 83% of people surveyed by Instagram said that they discover new products or services on the app. There are plenty of ways to reach new customers both organically and through social ads. If you're not sure how to start finding these potential customers, let the experts at NetSource step in to help!  
Humanize Your Brand
Another massive benefit of social media for businesses is the ability to make connections. You can showcase your employees on social, allowing people to see the faces that make up your company. Additionally, you can connect to customers and show all the unique ways that people are using your products and services.
When you share content from customers and show the people behind your brand name, you can foster an atmosphere of authenticity and trust. Once customers trust your brand, they're more likely to come back or to recommend you to their friends.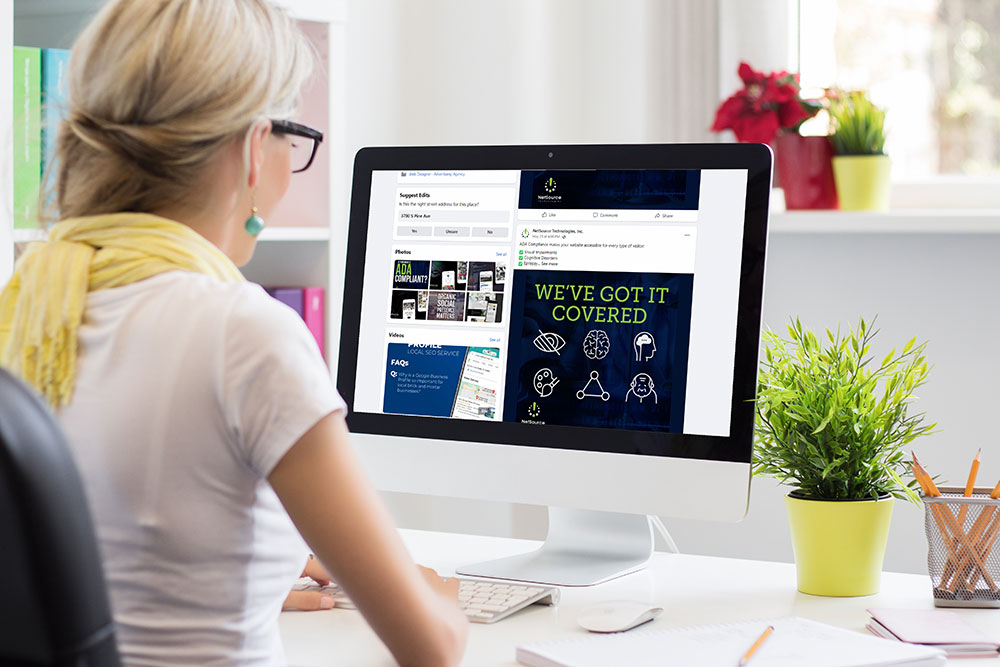 Stay Top-of-Mind
Most people check their social media profiles once a day or more. When you're active on social, they see your brand every time they log in! Consistently post informative and engaging content for your followers to see in their feed. This way, when they're ready to purchase, your brand will be the first that they think of.
Though being active is important, don't let your content slip into the mundane and uninteresting. Post after post with little to no engagement may actually lower your brand's reach on social media. Get a free social media audit with NetSource to ensure that your content is high-quality and that platforms will show your posts to more people.
Increase Web Traffic
Organic posting and advertising are important tactics when leveraging social media for businesses. You can make posts that link back to your website and create ads that optimize for page views. An increase in website traffic, especially quality traffic, is essential to your website's health and ranking. Use web traffic from social to gain insight on your customers and help your site rank higher in search engine results.
Generate Leads
At the end of the day, your business' goal is to generate leads and find customers. While all the benefits listed can indirectly help with this, leads can be a direct result of social media for businesses as well. Social media advertising, in particular, can be a great way to generate leads. For example, you can run ads on Facebook that are optimized for form fills or website purchases. These ads will get people directly from social networks to your inbox, and even to checkout.
Communicate with Customers
Connect with customers and fans of your brand through social media. By responding to messages, replying to comments, and answering posts you're tagged in, you can make personal connections through social. Some businesses provide customer service through features like direct messaging and provide resources on their business account or page.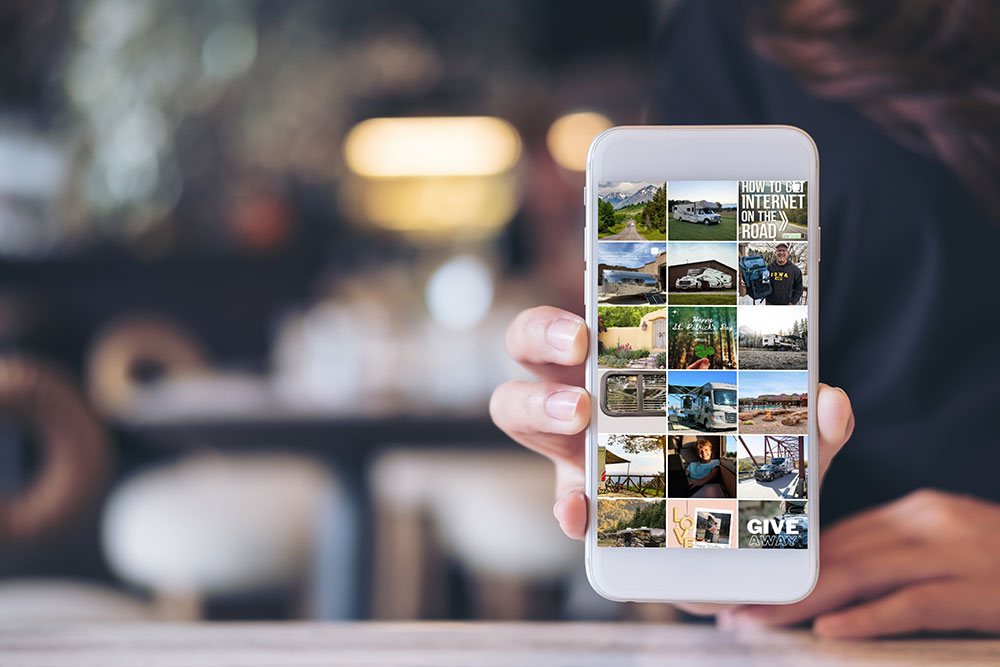 Additionally, social media is a great place to understand how people feel about your brand and handle reputation management. Customers are probably already talking about your business online. Check your notifications to see posts that you're tagged in and search your name on different platforms to find out what people are saying. If customers have complaints, you can easily reach out on social media and manage the situation before it escalates.
Get Audience Insights
Social media platforms generate tons of data about your followers and your engaged audiences. All of the major social platforms offer some form of audience insight and demographic information about your followers and users who engage with your brand account or brand page. You can use this information to better understand who your audience is, then target your marketing to those demographics.
Targeted Advertising
One of the main benefits of social ads over traditional, broad advertising is the ability to heavily target your audience. A TV commercial, radio ad or billboard will be seen and heard by many people who are not interested. With social advertising and advanced algorithms, your online ads are likely going to reach very relevant audiences, and often cut out people not likely to be interested. You can use interest-based targeting, account engagement, website visitors, customer lists and more to target and retarget specific users through social ads.
Once you're ready to take advantage of social media for businesses, the experts at NetSource are ready to help! We offer both organic social media management and social media advertising. The social marketing experts at NetSource will help you find new audiences and get more leads by reaching customers where they already are: on social media! Contact NetSource today get started with a free social media audit!